Branding exposure
online branding and marketing solutions
Brand development with respect to products and services
Integration of online branding with the overall brand experience
Balancing your online media mix build your brand through multiple social media and social network channels; use display and content networks to build your brand through repetition, presenting your ads to target audiences using behavioral targeting, site-specific targeting and re-messaging
Organic search branding: consistent brand name and messaging in title tags, meta descriptions, and brand voice throughout your various channels
Building up your reputation online
The consumer base in North America is made up of passive, tech-savvy consumers who will do their due diligence research before committing to buying a product, inquiring about a service or responding to an ad. This calls for a stronger and more creating branding technique that ties the company name to the products and services, offering stronger credibility and reinforcing your market influence.
Types of Clients you get through Online Exposure
Online consumers have nearly a 70% higher conversion rate than consumers exposed to traditional paid marketing strategies (such as TV commercials, printed flyers and radio ads). Why?
Consumers who actively show interest in your products or services are more likely to commit to buying a product or using a service than the passive consumer exposed to a random ad in hopes of an impulse purchase
Online consumers tend to have done their due diligence in researching the product or service, prequalifying their level of interest, creating a higher conversion rate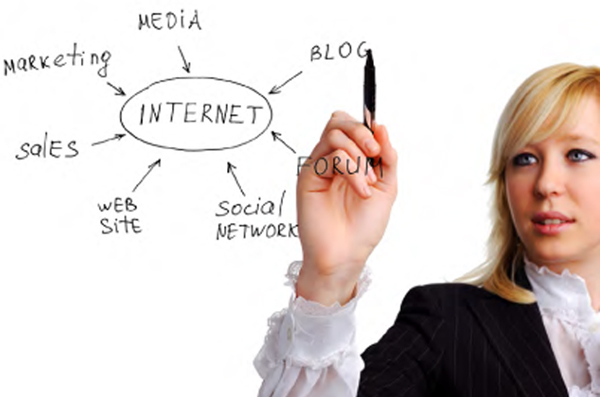 Clients shouldn't have to know your website address, nor should they have to remember how they found you in the first place
. To achieve exposure, under those circumstances, it is important to take advantage of all the tools available through search engines. Through the use of our software and techniques, Google Search Assistant becomes a powerful tool in the online branding process, as it helps find a company's website with only partial knowledge of the company's name.
With the use of proper branding techniques, a search result under the company's name should not just present a link to the company's website, but also display quick links to other important pages (products, services, FAQs, address and Google Maps location and contact information).
Through the use of our branding techniques, we are able to utilize Google Search Assistant to auto-complete the full company name (Echelon Environmental Inc.) with an only partial entry of "Echelon" into the search request.
Search results will show the full branding package that includes quick links to vital pages of the website and Google Maps location of the company. In this competitive environment a website becomes online real estate property; therefore, protecting a brand name online becomes an important aspect of branding. As you can see from our example under the search result of "Echelon Environmental", the first page results that come up are those related to Echelon Environmental Inc. only.
Client Retention Challenge
Some of the major challenges of running a business is creating and maintaining your core customer base, targeting the right marketing segment and attending to customers' needs in each targeted niche. Gaining exposure through branding and social media and attracting a large volume of traffic to your site is a very strong start to your online marketing campaign.